2011.07.29 16:04
Wooden Temporary House from Sumita-town at Roppongi Hills
by Iino, Staff, Rentai Tohoku
As announced in the article on the 28th July, the exhibition of a wooden temporary house was presented by Sumita-town and a general foundation, more trees, at Roppongi Hills Arena and I visited the site.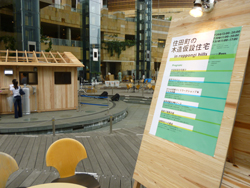 I could smell the aroma of Kesen cedars from the distance I was taking photographs.
Four Kesen carpenters who arrived the day before and some carpenters in Tokyo built the house.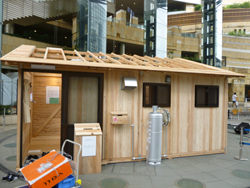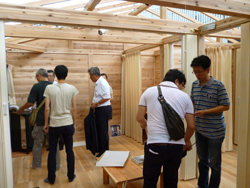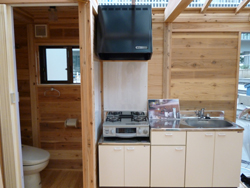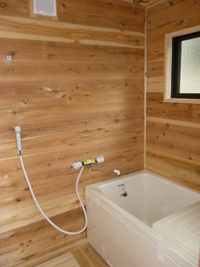 The house made of Kesen cedar timbers provides good thermal insulation, and eventually, when it ends its service and is knocked down, the timbers will be used as fuel. As a merit of local production for local consumption, the building cost is only 3 million yen per house.
The event "Tohoku Marche and Food Stalls" took place at the same time and was run by volunteers from Sumita-town.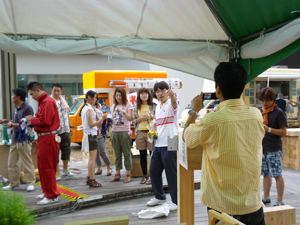 The exhibition was filled with vitality and humane spirit of people of Sumita-town proud themselves in Japan's best forestry business and more trees staff who are working together toward reconstruction.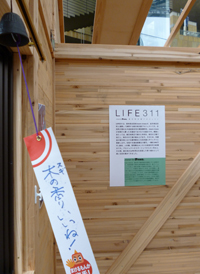 Wooden temporary housings in Sumita-town are being built by the wise decision made by Mayor Tada, and LIFE311 has set a goal to provide 300 million yen as a fund. LIFE311 (more trees) is accepting contributions to "build even more temporary housings and help reconstruction of disaster areas"(Mayor Tada).
[About donations] LIFE311(Support Project for afflicted areas of the Pacific coast by Tohoku Earthquake) by more trees
http://life311.more-trees.org/