2018.07.10 11:56
Visit to Iwaizumi town (7/8~7/9 2018)
From the afternoon on July 8 to July 9, we went to Iwaizumi town, Iwate prefecture and visited Senkin Shuzo Co., Ltd., Iwaizumi Elementary School, Iwaizumi Milk Products Co., Ltd. and Tanohata Yamachi Rakunou Gyunyu Co., Ltd.
【Visit to Senkin Shuzou Co., Ltd.】
On July 8, we visited Mr. Giichiro Yaegashi, the owner of Senkin Shuzo, a sake brewery and an old friend of Mr. Ichirou Murakami, our member. Established in the first year of Ansei (1854), the historic brewery have brewed Japanese sake using the water from the underground lakes of Ryusendo Cave, which is selected as one of the best 100 waters in Japan. Though we became late and visited the evening, he warmly welcomed us and showed us the brewery. Then at the fantastic place in there, Mr. and Mrs. Yaegashi prepared dinner to us with the help of their mother. Luckily, that day hit on the opening date of "ayu" (sweetfish) fishery, they also served us salt-grilled ayu. We really appreciate the pleasant dinner.
It was our first visit to Iwaizumi and the northern part of Iwate and they taught us a lot of new things.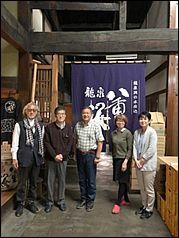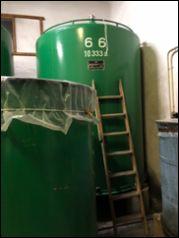 【Visit to Iwaizumi Elementary School】
On July 9, due to our relationship with Ms. Kazue Takahashi, the principal of Iwaizumi Elementary school―our base camp Senmaya International Club was originally the estate of Ms. Takahashi's family―, we visited the school and saw a class. Ms. Takahashi told us that they have 149 students now but the number of students has been decreasing year by year. Her story saddened us.
They showed us a third year class by an American teacher and the students singing English songs cheerfully made us feel their eagerness to their future.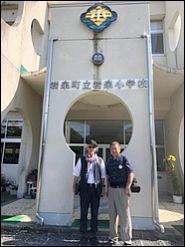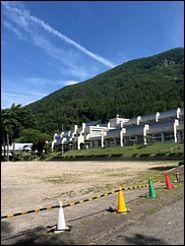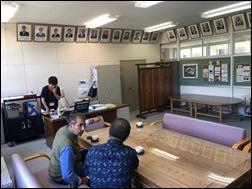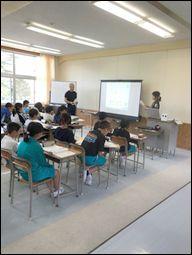 【Visit to Iwaizumi Milk Products Co., Ltd.】
On July 9 (Mon), we visited Iwaizumi Milk Co., Ltd., which locates just near Ryusendo Cave. The company is famous for its product called "Iwaizumi Yoghurt". Ms. Osawa, the senior executive, showed us their factory. Iwaizumi Milk was forced to stop operating because of the inundation caused by the heavy rain from Typhoon No. 10 in 2016. However, they spent 3 billion yen and reconstructed the facilities rapidly. Their effort astonished us and we couldn't help but wish they prosper more in the future.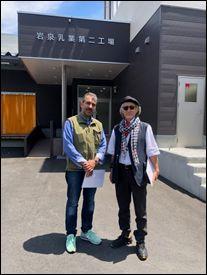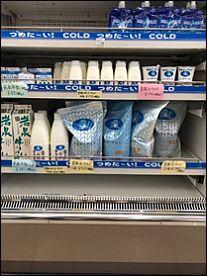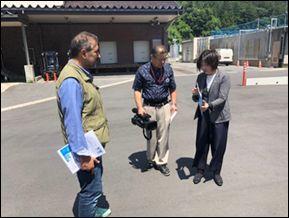 【Visit to Tanohata Yamachi Rakuno Gyunyu Co. Ltd.】
On July 9, we visited Tanohata Yamachi Rakuno Gyunyu Co., Ltd., where cows are put to pasture and raised in the spacious field. Mr Kimio Yoshizuka, the owner, runs the farm with his five children and all their family members.
Two days before visiting the farm, we stopped at Yoshinoya, which is a confectionery shop in Hiraizumi town and has long been kind to us. Mr. Takashi Yoshino, the owner, told us that his sister married into the farmer. We felt some kind of connection and we took the opportunity and visited the farm.