2012.02.24 10:59
Curry Event (Sunday 19th February 2012 • Tochigasawa temporary housing estate, Takatacho, Rikuzentakata, Iwate Prefecture)
Rentai Tohoku Staff, Liu and Tahir here.
On Sunday 19th of December 2012, we held a Pakistan curry event at the Tochigasawa temporary housing estate in Takatacho, Rikuzentakata, Iwate Prefecture.
When we first visited the Tochigasawa temporary housing estate in Takatacho in the autumn of 2011, we promised to hold an event in order to revitalize communication between residents. This finally materialized. However since there is no community hall at this temporary housing estate, with the help of the President of a wood processing company located next to the estate, we held the event on its grounds.
• Departure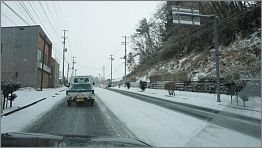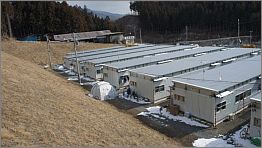 At 7am we departed from Minami Exchange Center in Sennmayacho. This week the snow had stopped and visibility was good and we arrived at the temporary housing estate without any delays.
• Event preparation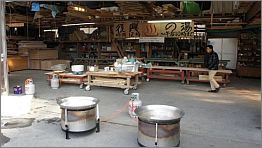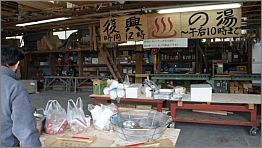 Even though there was no warm community hall, we put all the ingredients on a portable table and we prepared the ingredients surrounded by the nice scent of wood.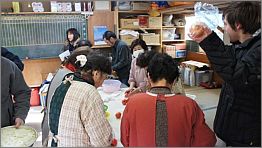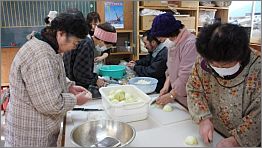 The company owner let us use their office for our preparation work, and the residents helped us prepare the vegetables and meat in an efficient manner. Preparing the total of 40kg of material was complete in about an hour.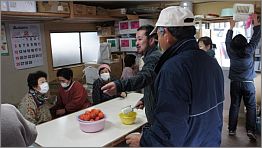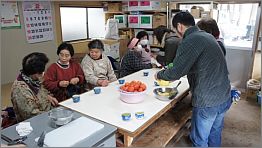 After completing the preparation, everyone had a break, including the company President who provided with the venue, as well as the Coordinator of the Temporary Housing Association.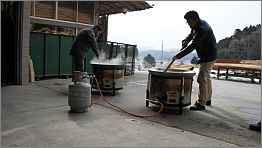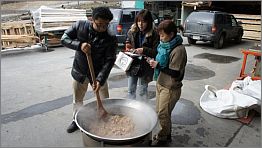 Outside the office, cooking has begun in large pots, using all the ingredients the residents prepared.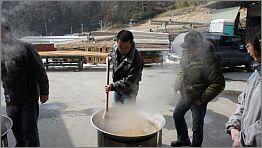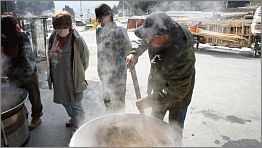 Not only our volunteers took part in the curry making, but the residents also tried their hand at it.
We felt a little nervous as there was a nutritionist among the people who helped us. However, we were relieved to find out that this curry, containing many different kinds of nutrients, is most suitable in such cold weather.
• The meal begins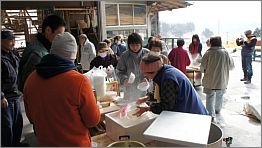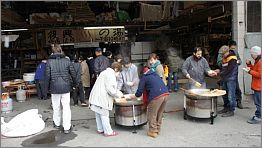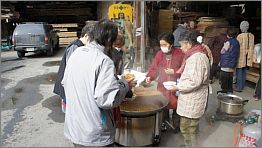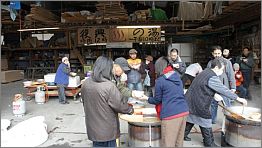 Now the curry was ready to be served. Everybody received their portion as they listened to the nutritionist giving advice on healthy eating. The lively conversations revolved around the taste of the curry and how it was made.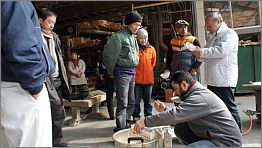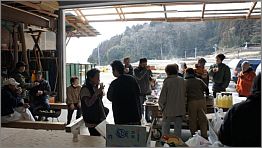 After the curry, we finish off with Pakistani chai.
• Gift from the residents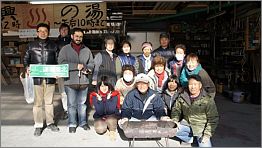 While we were relaxing, drinking chai, there was a nice aroma. It was grilled onigiri. We asked if this was our dessert, but it turned out to be a present from the residents to us volunteers. We ate them together with homemade pickles. The residents' words were full of kindness when they said, ' thank for your hard work, please come again ! '